We are wrapping up Kaia's Prehistory studies this next week and she has been begging to do a dinosaur dig. I got this kit because it looked like it was pretty good quality and the tools (which are metal) could be used again.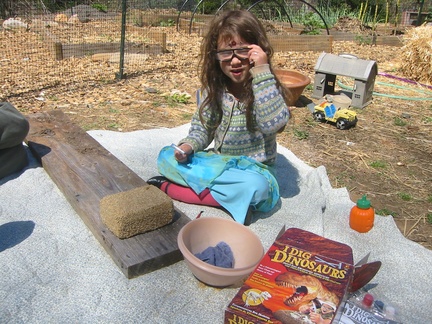 The kit says it can be 'hours of fun', especially if you go slowly and carefully, like a real paleontologist would.  While this did fill up a chunk of the mid day, when you go at it like a jack-hammer it won't take long to get to the bones.  Kaia's never been one to be gentle about much 🙂
Leif woke up while she was working and was a wonderful assistant!
Little hands, hard at work!  I love it!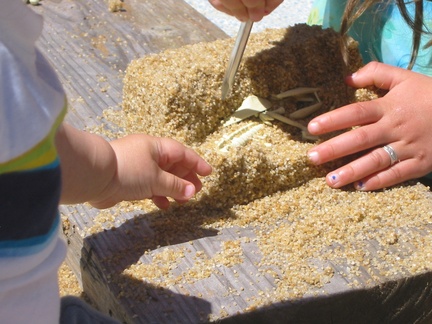 Kaia has changed it's name from a tyrannosaurus to a Droptolipadon because anything she tried to feed it fell right out of it's mouth.